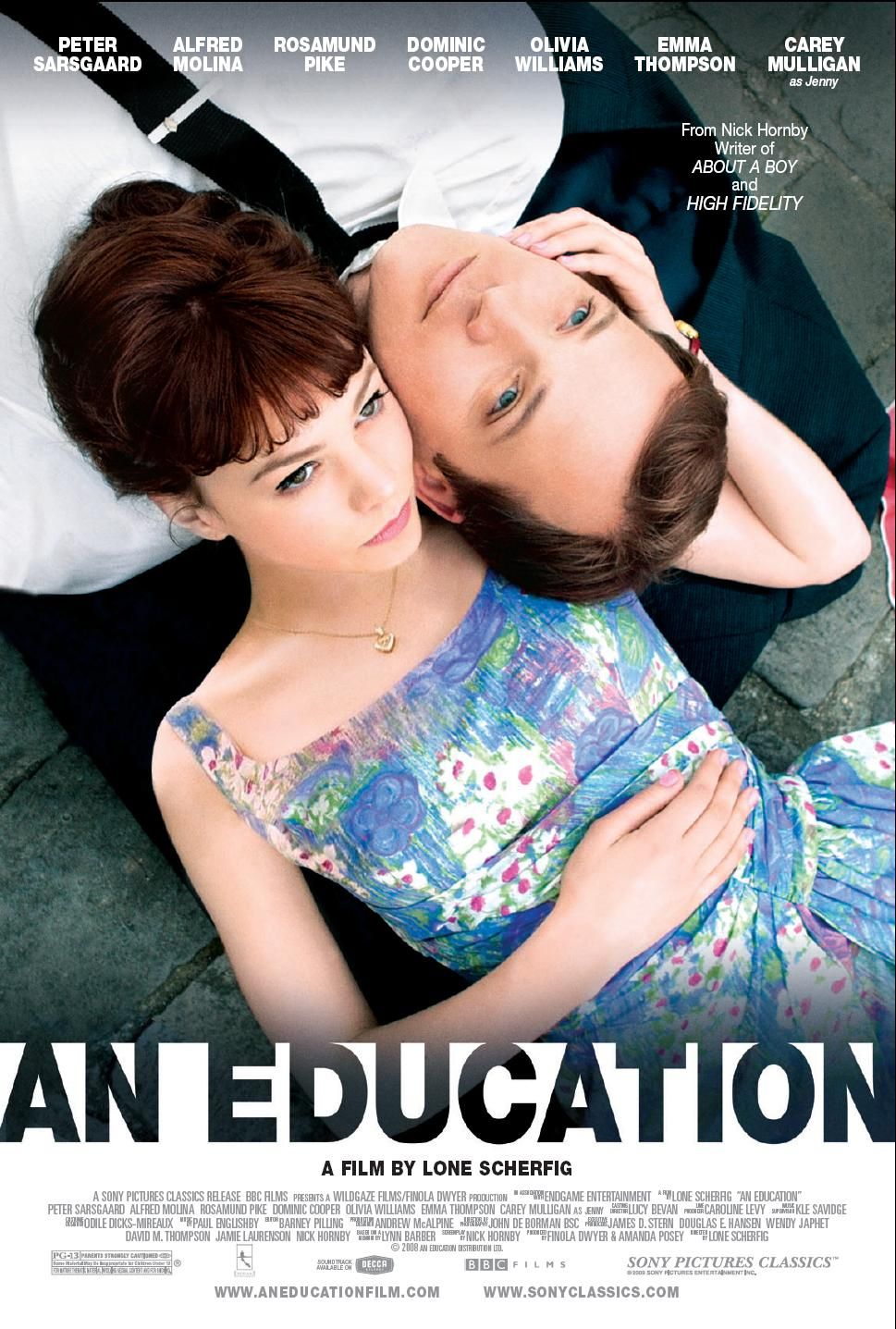 I'm somewhat bipolar with regards to my movie choices. I really hate overwrought crappy dramas or romcoms. But at the same time, I love a good drama about how falling in love can change your life. Sounds cliched, doesn't it? I actually kind of hate myself for writing that line.
In any case, An Education, starring Carey Mulligan and the very cute Peter Sarsgaard is pretty much exactly what I like watching when I sit down for a good drama. It's a strong movie that gives you quite a bit more to think about than awwww, he luuuuuuuuurvvess her. It's set in 1961 England with Carey Mulligan playing to perfection to part of an overeager 17 year old girl who just can't wait to grow up aka, she's kind of stupid despite being incredibly smart. She thinks she knows so much which really means she knows nothing.
If anything, you should watch this movie just to appreciate how perfectly pretty Carey is. She's one of those people for whom still photography doesn't do her justice.
My favorite character, however, is that of Carey Mulligan's father, played by the very talented Alfred Molina. Yes, yes, I know he's Doc Ock as my son pointed out. And while he's definately the chauvinist you'd expect circa 1961, I think it was a very difficult time for men and Molina plays the part well.
But I totally suck at discussing movies without giving away important plot points so we'll discuss the dress porn instead.
Isn't that beautiful watercolor fabric just amazing?? It looks like a painting. I want some. It's either very good or very bad that I've reached my fabric quota for the month.
And here is the goddess, Rosamund Pike along with Carey in their very smart furs and elegant winter coats.
I adore a brocade dress and a well dressed man. I wish I could get Mr. Man into a nice suit and a fedora. Fat chance.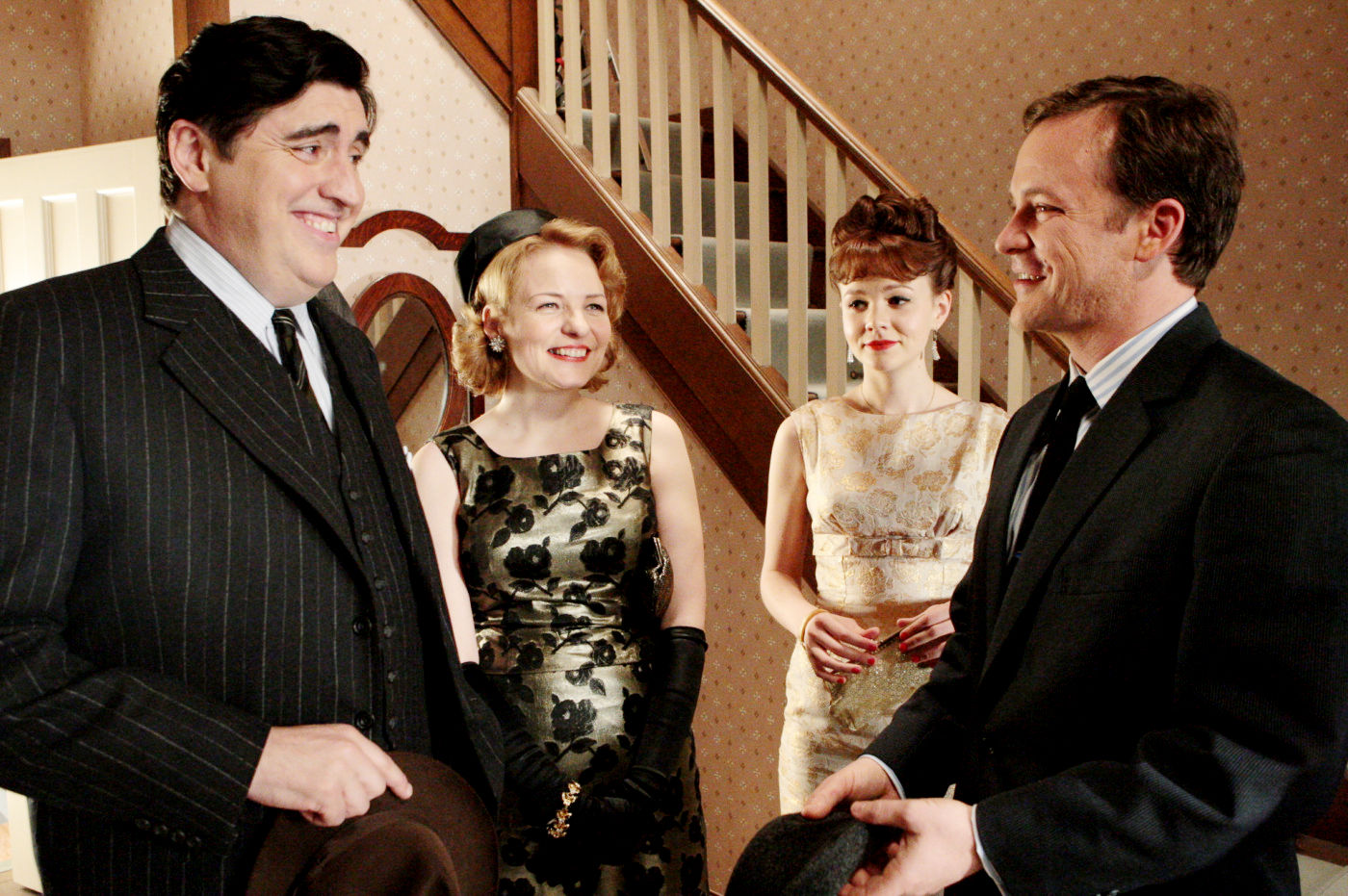 I wish I could find a better picture of this jacket. It's to die for. I wonder if I have a pattern I could adapt.
The pleating on this dress is just divine. I think I would have liked it better if the red were on both sides. But between this and an the dress Julia Stiles wore to the SAG awards, I'd added "Dyed and Draped Chiffon Dress" to the sewing bucket list.
And for good measure, here's Julia's dress.
If you have Netflix, An Education is on Instant. So you have no excuses.